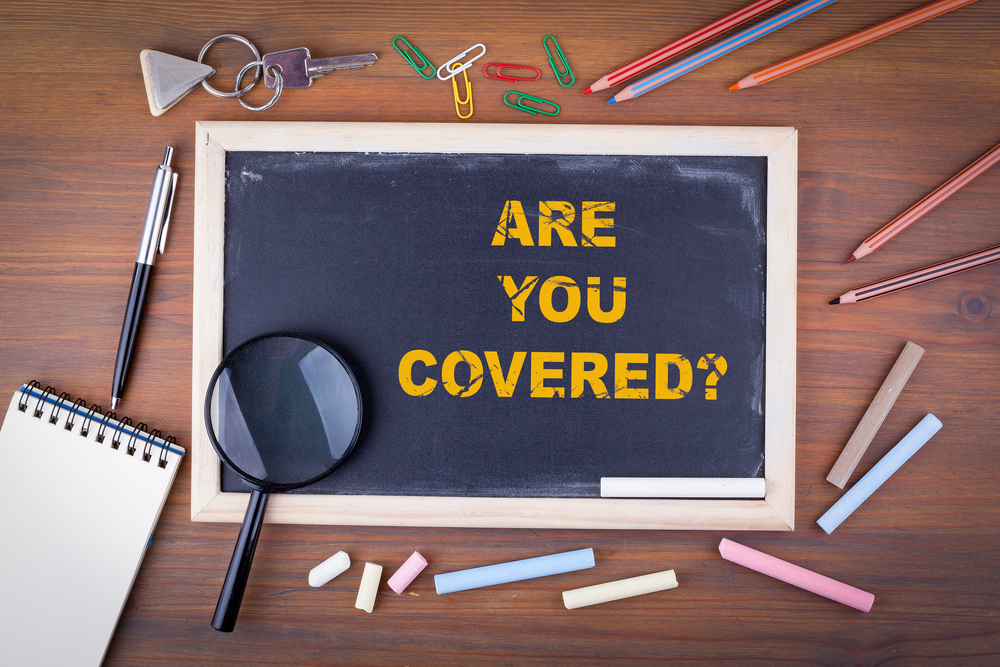 Do I need professional indemnity insurance?
One of the most exciting parts of launching a business for the first time is the learning curve involved. There's a certain amount of making it up as you go along, discovering things by trial and error and working out what does and doesn't work.
And as part of that learning process, mistakes can be made which leave clients upset. This is an inevitable part of running a business and normally these things can be patched up by being honest and transparent with the client. But sometimes the client will not be so understanding and will demand their money back and may even threaten to take you to court. So, at some point many new business owners find themselves asking, "do I need professional indemnity insurance?"
Professional indemnity insurance is designed to help protect you should a client make a claim against you. Let's look into this kind of business insurance in more detail – and ask if you really need it.
What is professional indemnity insurance?
Professional indemnity insurance is a kind of liability insurance which protects businesses that provide services, advice or expertise to their customers. If you make a mistake which ends up costing the client, they could claim against you for their losses. Professional indemnity insurance covers you for the cost of repayments to the client as well as any legal costs.
Professional indemnity insurance is used by a range of business owners who offer knowledge, skills or advice, including:
Business consultants
Accountants
Architects
Solicitors
Healthcare professionals
Journalists and copywriters
Marketing professionals
Engineers
IT contractors
PR professionals
Tutors
Translators
Common professional indemnity insurance claims
At some point, most new business owners ask, "do I need professional indemnity insurance?". Here are some typical scenarios where you may be glad you had it:
Loss of private information: a headhunting consultant is helping a major firm look for a new CEO, and she takes notes on her iPad. However, the iPad, which is not password protected, is stolen and the data is released to the media, causing reputational damage to the firm. They in turn choose to sue her for negligence.
Construction mistakes: a building contractor is working on a conservatory on a client's home. However, after the building is complete, a structural problem is discovered, and the client decides to sue in order to pay for the costs of fixing the fault.
Failed design: a graphic designer produces a new logo for a brand. However, as a result of the rebranding, the public no longer recognises the company and sales drop. The client claims for loss of revenue.
As these examples illustrate, professional indemnity claims can hit small business owners in almost any sector.
Do I need professional indemnity insurance?
A recent survey with over 2000 UK SMEs and freelancers found that a full 64% are not covered by professional indemnity insurance. Building contractors, estate agents and engineers are reportedly least likely to be covered, although the story is the same across most sectors. Tellingly, 39% of respondents said they didn't feel they'd ever really need it.
At DSL, we'd always recommend taking out professional indemnity insurance, just because it's prudent – yet many small business owners and freelancers are unconvinced. Of course, deciding whether you need professional indemnity insurance ultimately depends on your appetite for risk. You also know your business better than anyone, the clients you have and the work you do. Professional indemnity insurance can be expensive, and many entrepreneurs just can't really believe their clients, or the kind of work they do, would ever end up in a court claim.
But, there are many reasons it's worth taking out professional indemnity insurance. Key reasons include:
Obligatory: some client contracts insist you are insured
Avoid expensive claims: the most obvious selling point, the insurance could save you tens of thousands of pounds in claims for failed work or other damages
Legal fees: most legal advice will cost you upwards of £150 per hour – which makes defending yourself hugely expensive
The realities of compensation culture: for better or worse, there is a growing compensation culture, and according to one insurance company, UK liability insurers are paying out £2 million in claims against businesses every single day
Running a responsible business
Launching a new business is a huge learning curve, and a big part of that is making mistakes and learning from them. However, if you make a mistake which costs your clients money or damages their reputation, they may not be very sympathetic to your situation.
Professional indemnity insurance is by no means obligatory, and it's true that a large proportion of SMEs, freelancers and independent contractors carry out their business without this kind of cover – and many never need it. Ultimately, it's your business and your risk – but for the sake of a couple of pounds a day, do the cons really outweigh the pros?
Tags In